To create a Facebook Messenger quiz follow these instructions:
1) Create a quiz using the quiz creation form
2) Locate the quiz  in the dashboard
3) Click the "Share & Embed" button, and then the "Link" tab
4) Copy the link and paste it into your Facebook Messenger channel
You're done!

Here's an example of a Facebook Messenger Quiz: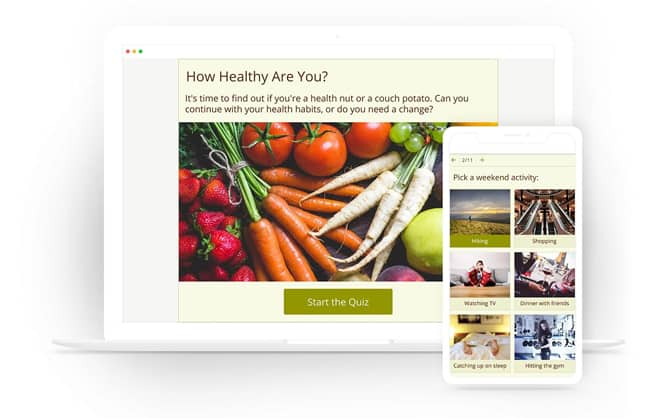 Best practices for creating a Facebook Messenger Quiz:
1) Title question – the question is probably the one single most important part of a quiz. Select an engaging and appealing question that arouses curiosity
2) Quiz length – Make your quiz long enough to be effective, but not too long.  We usually recommend to include between 5 and 15 questions in the quiz.
3) Add visuals– Images and videos make your quiz successful. They grab attention faster and encourage users to take part in the quiz
Learn more about our Quiz Maker